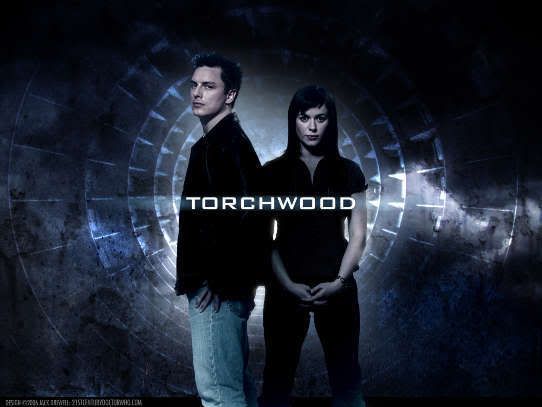 According to a
BBC America press release
"...the entire channel is undergoing a 'radical makeover' later this year. The channel will now focus exclusively on bringing U.S. audiences the very best in contemporary British programs..."
Amidst the proposed slate are numerous noteworthy programs on their "Supernatural Saturdays" lineup: "...a world of science fiction and paranormal events where nothing is what it seems. In a BBC AMERICA co-production,
James Nesbitt
stars as
Jekyll
in a modern re-telling of the classic tale of scientific misadventure. And from the creators of
Doctor Who
, spin-off series
Torchwood
, follows a team of modern day investigators as they use sci-fi technology to solve crimes in both alien and human worlds. Returning series include all-new seasons of time-travelling
Life on Mars
, spine-chilling
Hex
and sci-fi favorite
Doctor Who
."
Great news about
Torchwood
, which chronicles the adventures of
Captain Jack Harkness
(John Barrowman) in present day Cardiff. I've been wondering where and when it would show up over here, as the production values of the show are too strong for America to pass on (not to mention the built-in audience it'll get from
Doctor Who
). Speaking of the Doctor, what falls under the banner of "all-new seasons"? Season Two is a probability, but will BBC America, rather than Sci Fi, play Season Three? I haven't heard a peep out of Skiffy lately as to when Season Three might show up on their schedule.
Lastly,
Jekyll
is something to which I've looked forward since first hearing about it -- it's exec produced & written by Steven Moffat, the genius behind
"The Empty Child/The Doctor Dances"
as well as
"The Girl in the Fireplace"
. And then there's
Coupling
...there's
always
Coupling
.
Jekyll
's quality is nearly guaranteed.