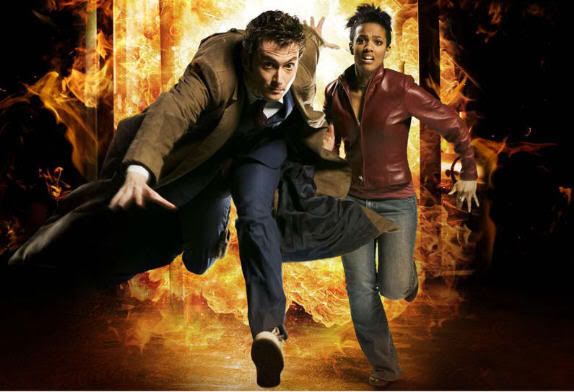 SCI FI Channel announced
that it will air the third season of BBC's
Doctor Who
, beginning in July. The new season will kick off with the
Doctor Who
Christmas special "The Runaway Bride," guest-starring award-winning British comedy actress Catherine Tate.
In season three, David Tennant returns as the time-traveling Doctor, joined by a new companion, Martha Jones (Freema Agyeman). The first episode of the season is called "Smith and Jones."
In the third season, which is already airing in the United Kingdom, the Doctor and Martha meet William Shakespeare, deal with bloodsucking alien Plasmavores, encounter the Judoon (a clan of galactic stormtroopers) and uncover a Dalek plot in 1930s New York.
The second season of the new
Doctor Who
earned impressive ratings during its airing on SCI FI, delivering an average of more than 1 million viewers each week.
Doctor Who
is produced by Phil Collinson. Executive producers are Julie Gardner, the head of drama, BBC Wales, and Russell T. Davies, who is also lead writer.